ACGT Scholarship Recipients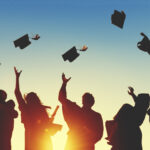 We're excited to share that we've awarded $10,000 in scholarships to four deserving ACGT employees!  The Alamo City Golf Trail Scholarship fund is open to any college-bound employees or dependents of employees. Congratulations to the recipients!
Student winners were selected by a board-appointed committee based on their academic achievement, financial need, and other eligibility requirements. We can award these scholarships thanks to your Alamo City Golf Trail patronage. We appreciate your support and wish our 2023 recipients all the best!