Municipal Golf Association - San Antonio
The Municipal Golf Association San Antonio (MGASA), also known as the Alamo City Golf Trail, is a non-profit corporation that has partnered with the City of San Antonio to operate the City's eight golf facilities and be stewards of municipal golf. In May 2007, City Council approved a ten-year management agreement with the MGASA to improve the golf facilities and manage their operation.
The MGASA is overseen by a Board of Directors that is comprised of 15 Members: Six (6) Members are appointed by the City Council; seven (7) At-Large Members are selected by the MGA-SA Board of Directors, and two (2) Ex-Officio Voting Members appointed by the City Manager.
The MGASA constantly improves the municipal golf courses so that San Antonio Golfers will enjoy playing on premier courses at affordable prices!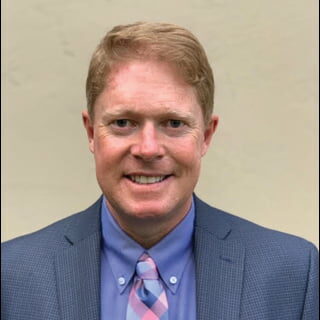 Andrew Peterson, PGA
Andrew currently serves as President and CEO for the Alamo City Golf Trail.  Previously Andrew held senior management roles at the Hyatt Hill Country Resort in San Antonio, Canyon Springs Golf Club in San Antonio, Cimarron Hills Golf & Country Club in Georgetown, Texas, English Turn Golf & Country Club in New Orleans, and the Vail Golf Club in Colorado.  Andrew was voted Western Chapter Merchandiser of the Year in the South Texas PGA in 2012, won the STPGA's President Plaque for Growing the Game of Golf in 2009, and was nominated twice for the STPGA Golf Professional of the Year.  In addition to heading up the Alamo City Golf Trail, Andrew also serves as the Managing Director of the Texas Golf Hall of Fame and is currently on the Southern Texas PGA's Board of Directors.  Andrew, originally from Duluth Minnesota, graduated from the University of Texas Rio Grande Valley with a degree in Political Science and has been a PGA member since 2000.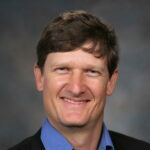 Jake Snyman
Jake is a native South African who has over 20 years experience working in the Golf Course Maintenance Industry.  He started by attaining his 4-year BSc in Agriculture degree in South Africa, whereupon he moved to the UK shortly after.  There he began his career as a greens-keeper at The Oxfordshire Golf Club and then Frilford Heath Golf Club. He finished off his European career working at the Prestigious, Radley College, a Private Boys High School, as the Deputy Head Groundsman prior to immigrating to the US in 2009.  He settled in Austin, TX with his family and spent the last 10 years working at two prestigious Private country clubs, The University of Texas Golf Club and Barton Creek Resort and Country Club.  He was heavily involved with the Fazio Foothills Golf Course renovation (Now Rated #26 in Texas) and during his tenure worked on 3 of the 4 championship golf courses at Barton Creek.  He began his journey with the ACGT Team in March 2018 and is a passionate and dedicated individual who is a Class A member of the GCSAA.  He strongly believes in, "enhancing the enjoyment, growth and the vitality of the game of golf", through his own work, dedication, and passion for the game and the industry.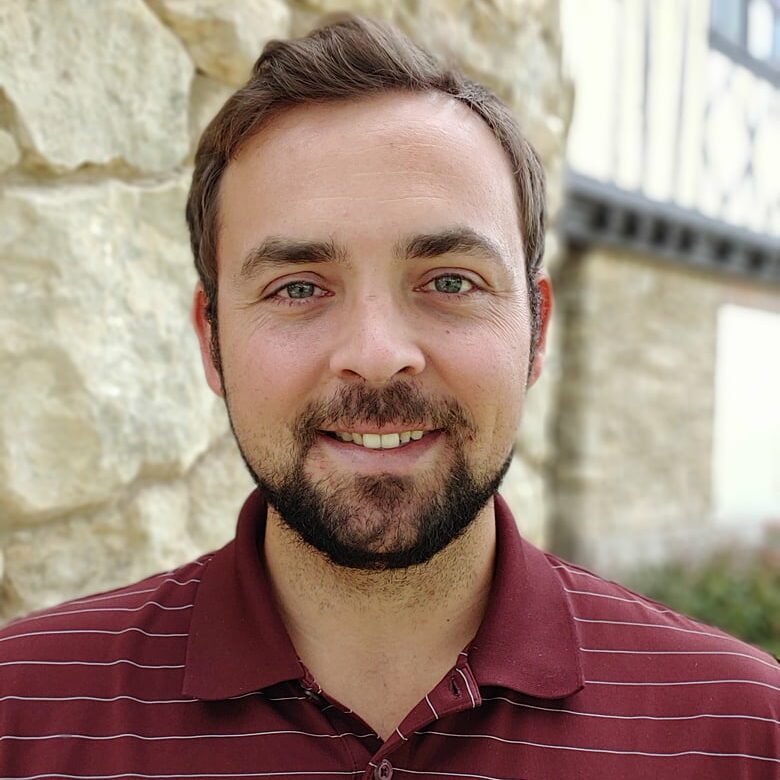 Kevin Molyneaux
Director of Golf Operations
Kevin, in his over 14-year tenure on the trail, has proven himself to be an invaluable member of the management team.  He has held positions managing a myriad of departments, including special projects, training, logistics, food/catering services, and Kevin has managed every single course on the trail at one time or another.  Kevin is a native of San Antonio, Texas, and has a Bachelor of Science in Sport Management from Texas A&M University.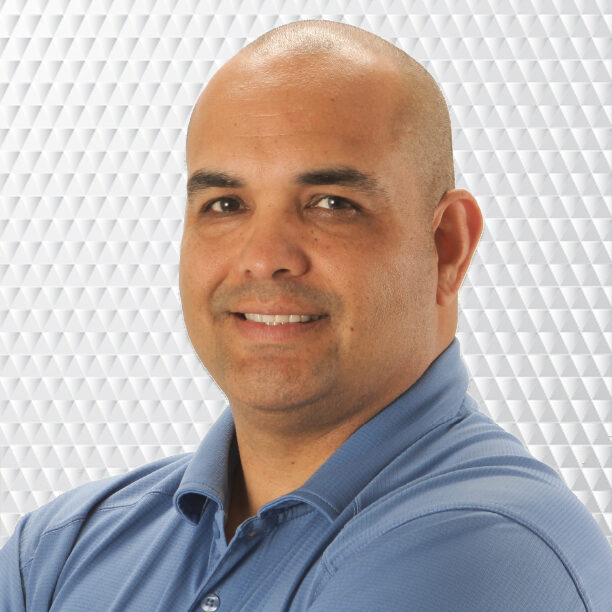 Joe Nunez, PGA
Controller / Golf Instructor
Joe Nunez, Controller of the Alamo City Golf Trail, is a PGA Professional with twenty years of experience in the golf industry. Joe is a graduate of Southern Methodist University with a bachelor's degree in Economics and holds a master's degree from Lynn University in Accounting and Financial Management.  In addition to managing the financial reporting for the eight golf facilities that comprise the Alamo City Golf Trail, Joe is also a PGA Certified Teaching and Coaching Professional and teaches the game to players of all abilities on the Alamo City Golf Trail.
Ruben Caraveo, PGA Associate
After over 25 years in the telecommunications industry, Ruben, an avid golfer, brings a unique set of skills to the team.  His executive level corporate experience ranges from sales and marketing, operations, engineering, mergers & acquisitions, and capital fundraising.  He has been fortunate to work in companies ranging from pre-launch startups to enterprises with more than $10 billion in annual sales.  Originally from Southern California, Ruben has lived in San Antonio for the past 20 years.  Ruben has a Bachelor of Science degree in Marketing from WGU Texas.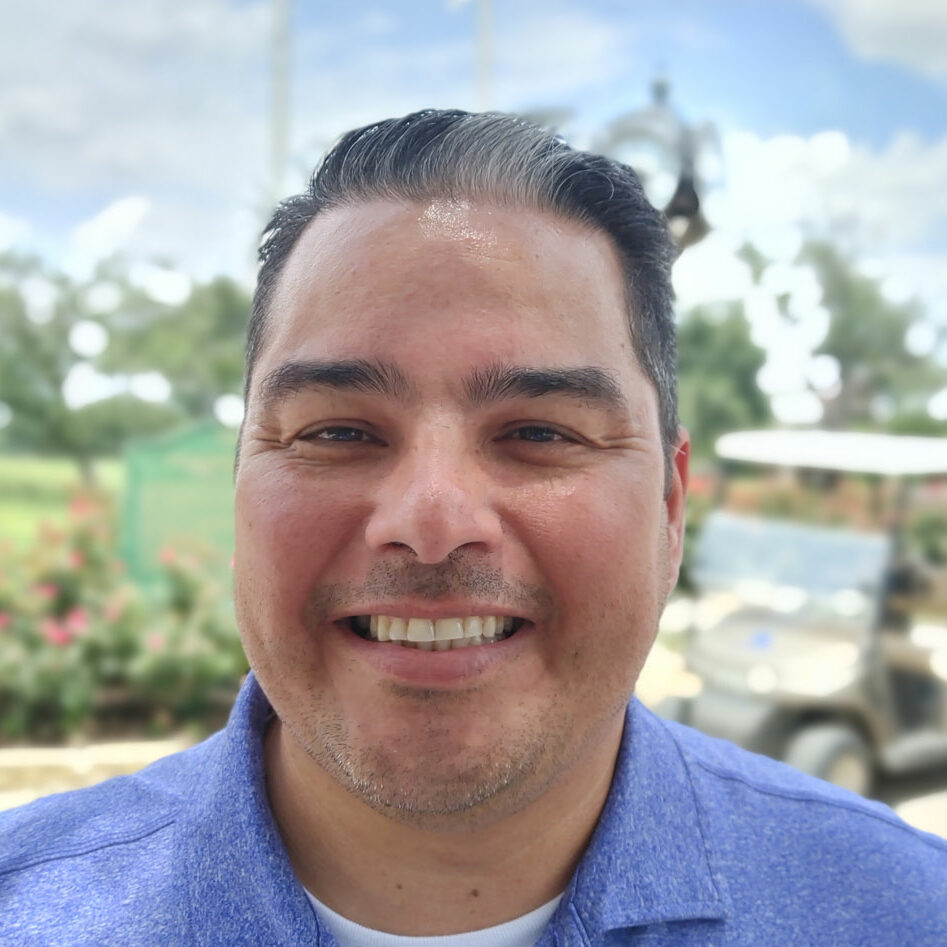 Javier Garcia
Food and Beverage Manager/San Pedro Manager
Javier "Javi" has been in the hospitality industry for over 20 years. He has experience ranging from managing four different nightclubs to managing Food and Beverage at Hyatt Hotels for over 17 years. He has won multiple awards including Manager of the Year both here and while with Hyatt Hotels . Originally from Freer, Texas, Javi was raised here in San Antonio. He attended local John Marshall High School and has a Criminal Justice degree from San Antonio College. He currently manages the San Pedro Driving Range and Par 3 and is responsible for Food and Beverage across the Alamo City Golf Trail.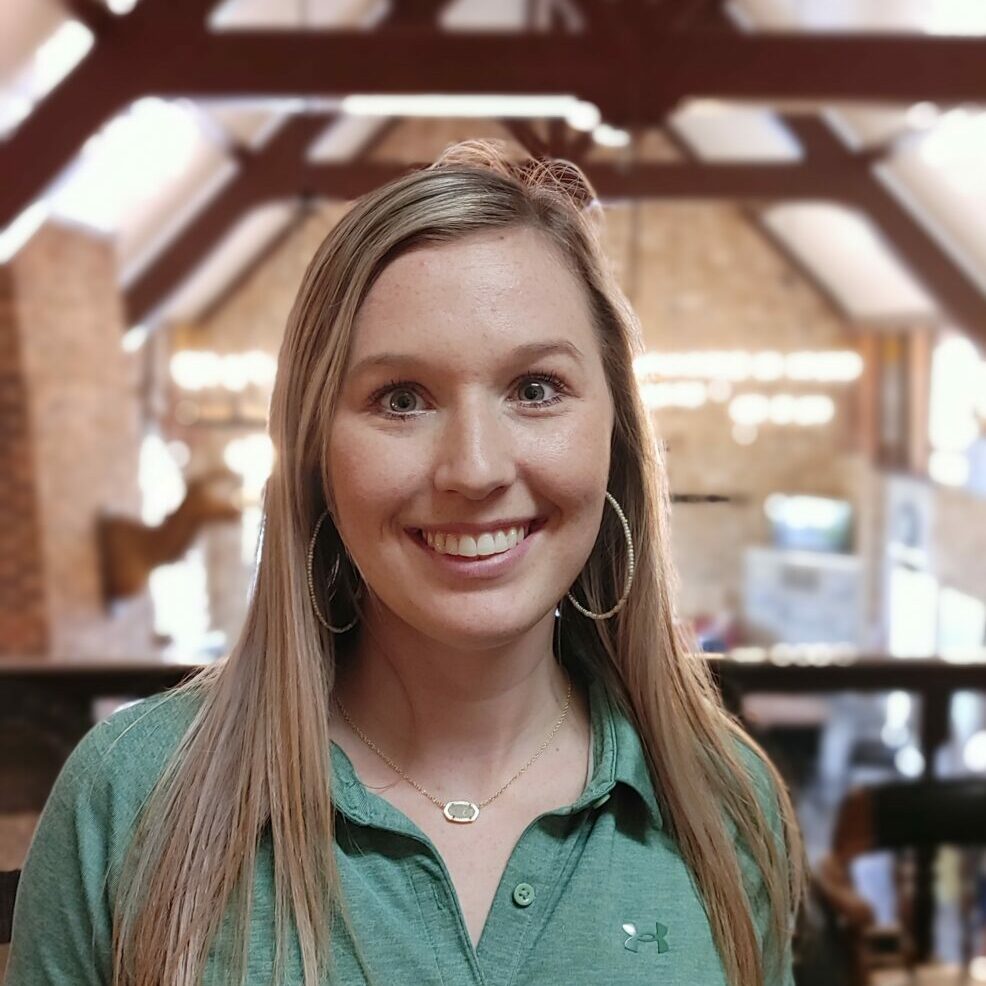 Lauren Reyes
Lauren is a ten-year veteran of the hospitality industry and has grown to be a key part of our management team. She is responsible for managing our call center, handling customer/member services, all event/tournament sales, and she is the main point of contact for group outings. Lauren is originally from Cleburne, Texas.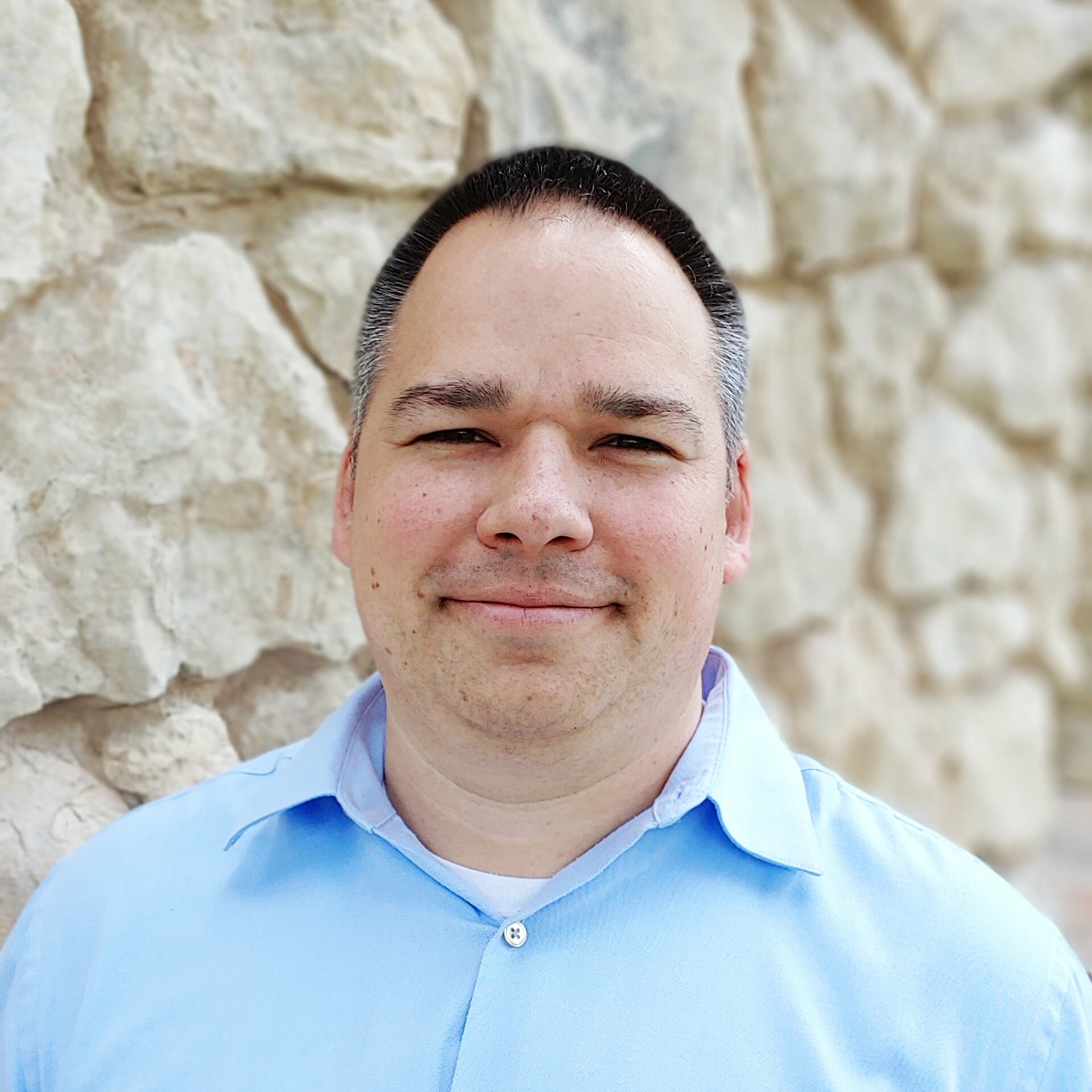 David Mclennan
Director of Information Technology
David has been fascinated with computers since he was 6 years old. This led him to Information Technology jobs in many industries such as Government, Oil and Gas, and Healthcare. 30 years later, we are proud to have him serve the Alamo City Golf Trail's endeavors to make golf affordable for the citizens of San Antonio!  If it's attached to a computer then David is responsible.  His department oversees a total of 74 computers, 5 servers, 4 irrigation systems, and 39 phones at eight locations (City Golf Courses) throughout San Antonio.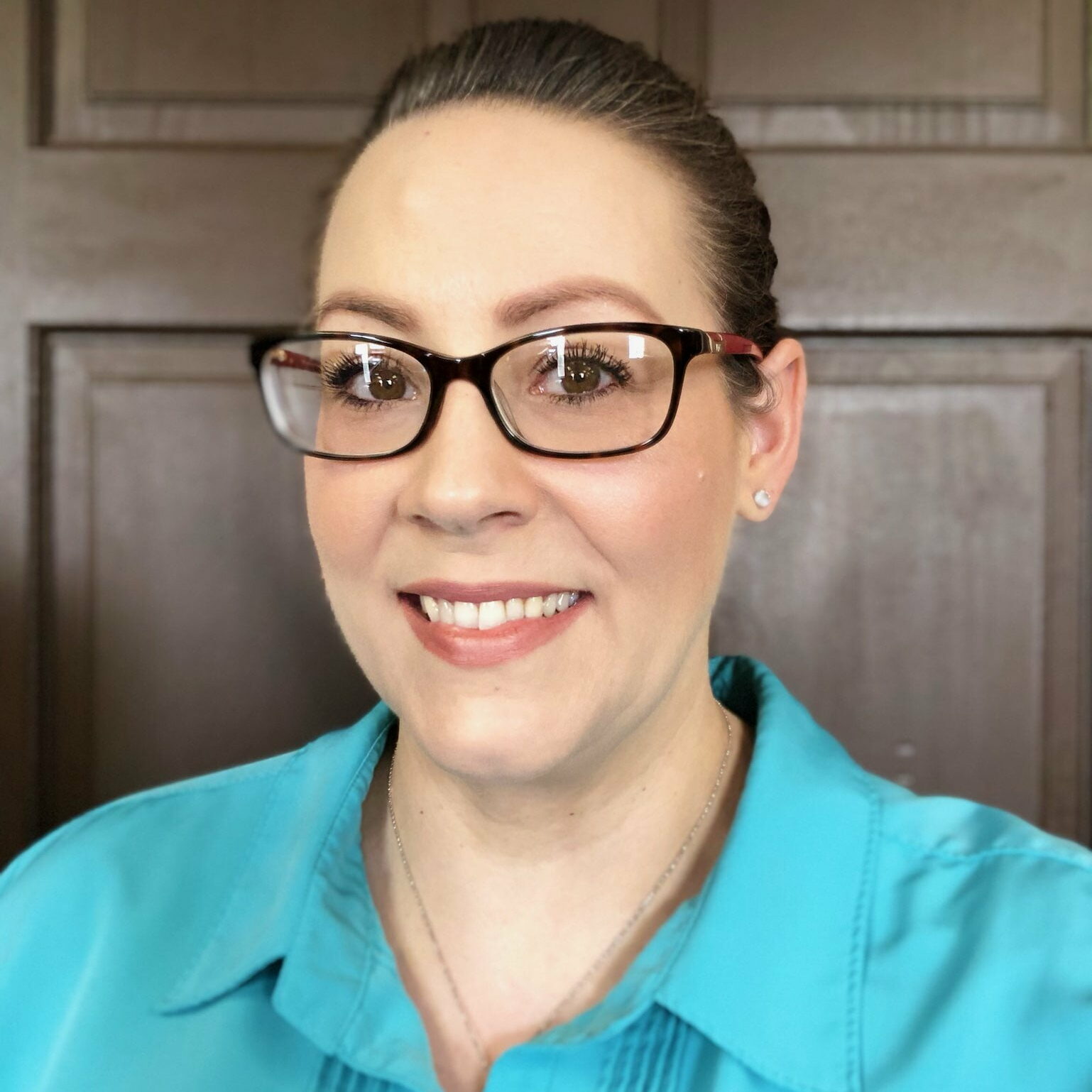 Laura Imell
Laura Imell, Director of Human Resources & Records Management, has been in the customer service industry for 27 years where she gained an array of experience and recognition in customer service and management through her employment in restaurant, retail, banking, hotel, and technical support fields before joining the Alamo City Golf Trail in 2010. She is responsible for managing the human resources needs of 200 employees (on average) across the 8 city golf courses. Laura is a San Antonio native who grew up just down the street from San Pedro Driving Range and graduated from Incarnate Word University with a degree in Human Resources Management.
Course
Phone

Click to Call

Address

Click for Map

Brackenridge Park Golf Course
(210) 226-5612
2315 Avenue B, San Antonio, Texas 78215
Cedar Creek Golf Course
(210) 695-5050
8250 Vista Colina, San Antonio, Texas 78255
Mission del Lago Golf Course
(210) 627-2522
1250 Mission Grande, San Antonio, Texas 78221
Northern Hills Golf Course
(210) 655-4148
13202 Scarsdale, San Antonio, TX 78217
Olmos Basin Golf Course
(210) 826-4041
7022 McCullough, San Antonio, Texas 78216
Riverside Golf Course
(210) 533-8371
203 McDonald, San Antonio, Texas 78210
San Pedro Grill Driving Range & Par 3
(210) 349-5113
6102 San Pedro, San Antonio, Texas 78216
Willow Springs Golf Course
(210) 226-6721
202 AT&T Parkway, San Antonio, Texas 78219