What you can learn from Dustin Johnson's practice habits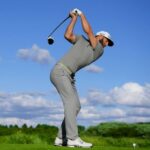 A lot of guys misunderstand quality practice. They think they're getting value out of going to the range and beating balls for hours. But if you're not working on the correct things, not practicing with any kind of focus, you're actually hurting your game. Me? I can't focus that long, and I get bored fast. So as soon as I start losing my concentration, I either go play or leave. You should, too.
Also understand that there's practice—that's what I do when I'm at home and I go see [instructor] Claude Harmon at the Floridian—and then there's warming up. What I mean is, you should take a different approach depending on whether you're about to play 18 or are just working on your game. Here's what I do for both.
HOW I PRACTICE
At home I play more than I practice, but when I do hit balls, I'm mostly hitting wedge shots. Then I'll go putt and chip. I don't have to tell you how much short game matters. When it comes to the longer clubs, I'll hit only a few balls with the rest of my irons, and maybe a few 3-woods and drivers. I'd rather go play. Even if I have two hours, I probably won't use it all on the range.
If you really want to get some good practice time in, especially if you're working on something, go on the course and play nine. Out there, I'll hit a couple of balls off the tee, a couple of shots into a green, maybe chip a few around the green—all focused on whatever mechanics I'm trying to put into play. That's way better than just standing on the range. Think about it: If I'm just aiming at a flag on the range, I'm going to find a way to hit it at that flag—even if what I'm doing to get that ball on target isn't good for my game. Also, when you're on the range, you're hitting from a fixed position. The perspective is always the same. But when you get on the course, the perspective changes all the time. That's where you really get a sense of what it will be like in a competitive round.
"ON DAYS I PLAY, I USUALLY GET ON THE PRACTICE GREEN TWICE."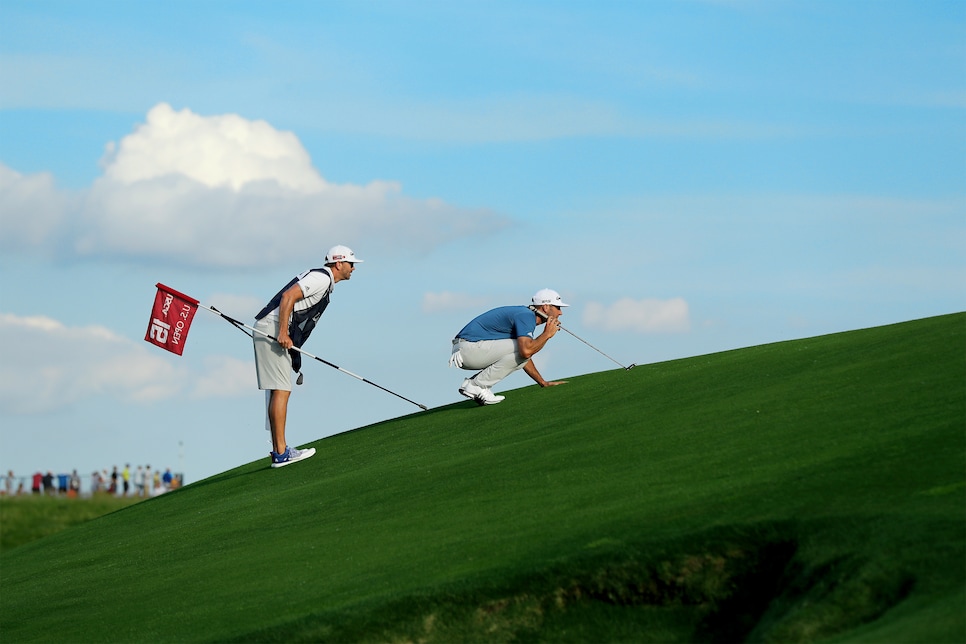 One thing I worked on during the offseason was getting back to hitting almost all fades. After I returned from the back injury I had before the Masters last year, I really struggled to hit fades—especially with my irons. Because we were in the meaty part of the season, I didn't have time to work on it until after the Presidents Cup. Now I'm paying more attention to my setup and holding the clubface open to my path coming into impact.
I'm also working on my putting stroke. I got in a habit of exiting it too much to the left, like a slice. Now I'm standing closer to the ball to help prevent that.
Getting back to my practice routine, I have four wedges now and spend about 80 percent of my time hitting each of them four distances—a half shot, a three-quarter shot, a full shot and a max distance. I'm trying to control distance as best I can, and this type of practice builds confidence. If you want to score, these are the shots that are going to help the most.
"I SPEND 80 PERCENT OF MY PRACTICE TIME ON WEDGE SHOTS."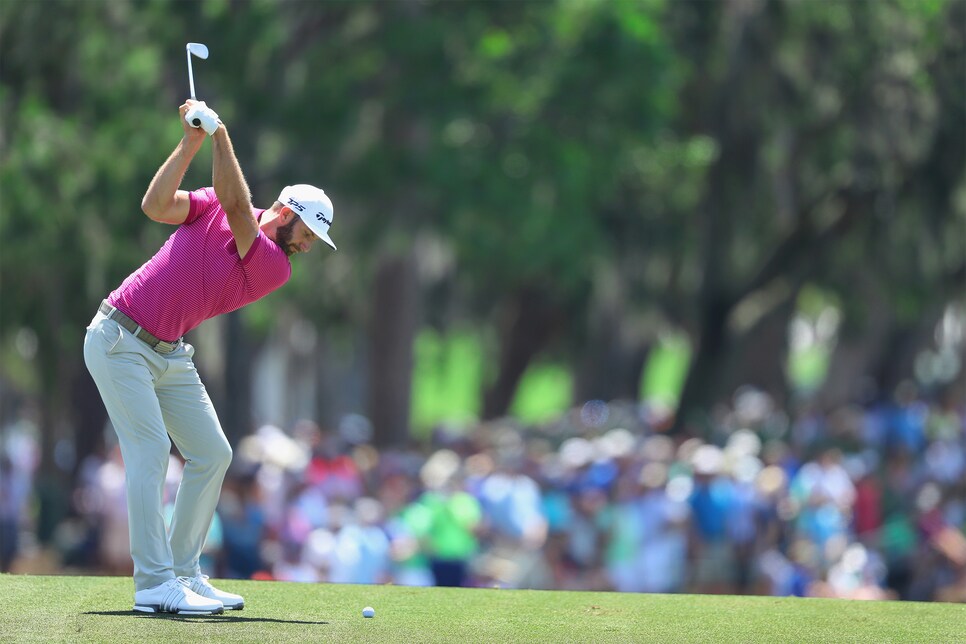 HOW I GET READY FOR A ROUND
I take a little longer than most to warm up. I like to take my time because my biggest problem is, if I have to rush, I'll be moving too fast all day. That's not good for my game. I like to get to the course two hours before I tee off. First thing I do is get in the gym. I'll ride the bike, do some functional exercises, stretch, etc. Then I'll come out to the practice area more than an hour before I play. I might hit some bunker shots and chips if the course has a decent short-game area, but if I don't think the practice area is good enough, I'll skip that and focus on putting for about 10 to 15 minutes. If I'm doing any practice drills with my putting back home, I'll do them here, too, just to reinforce that feeling when I play.
After that, I'll go to the range. Again, I'm hitting mostly wedges, using the same routine I do at home (half wedge, three-quarter, full, etc). Then I usually hit about five balls each with my 8-iron, 6-iron, 4-iron, 3-wood and driver—maybe not even five swings with the driver. I'll then think about what I want to do on the first tee. It's important to get off to a good start, so I'll visualize the first tee and hit that shot, whatever it might be. I'll then hit a few irons thinking about the approach shot before returning to the putting green to work on reads and speed. I read most of my putts, so I want to have a pretty good idea how fast it's going to be out there. It's the last thing I do.
Overall, my routines aren't necessarily better than any other guy's out here on tour, but if you do something similar to what I do, you're going to get a lot more out of your prep time. —With Ron Kaspriske
Originally posted on GolfDigest.com