Valero Texas Open Historical Marker at Brackenridge Park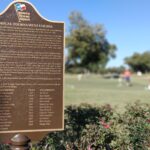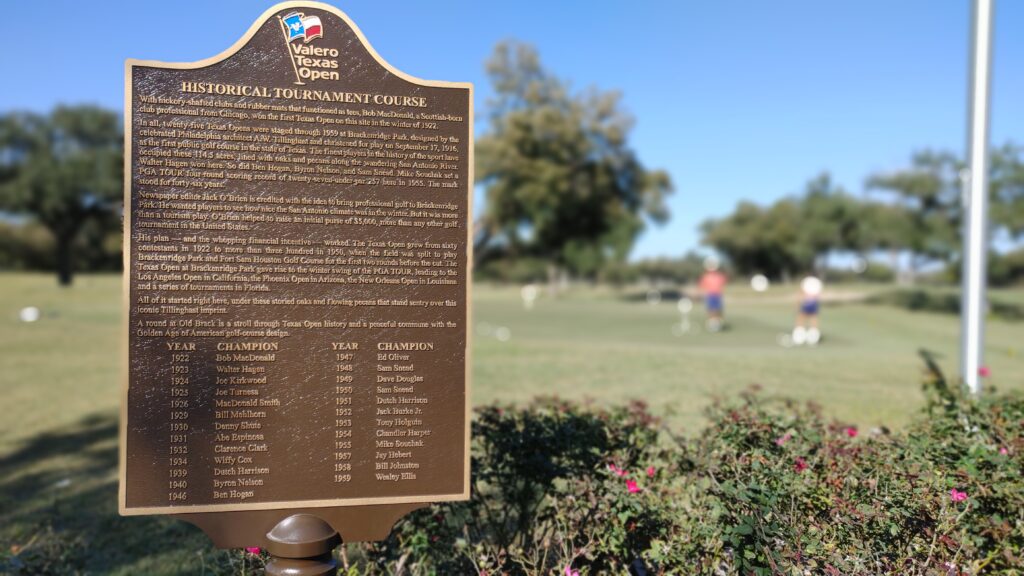 The Valero Texas Open, first played in 1922 (at Brackenridge Park), is the 3rd oldest PGA TOUR tournament. It's only younger than the Western Open (1899) and Canadian Open (1904). If you include the U.S. Open (1895) managed by the USGA, and the PGA Championship (1916) managed by the PGA of America, then the Valero Texas Open is the sixth oldest professional tournament worldwide. The Valero Texas Open is the oldest Professional Golf Tour tournament to have been held in the same city its entire existence. Every tournament (92) has been played in San Antonio, Texas.
The Valero Texas Open turns 100 this coming year, and Larson Segerdahl, Executive Director of the Valero Texas Open, Valero Texas Open winners, the legendary Lee Trevino, and David Ogrin were on hand to present Brackenridge Park with a commemorative plaque honoring the role our historic course played in the history of the Texas Open and golf here in San Antonio.
Presenters included Bexar County Judge, Nelson Wolff, and Bill McDonald, the son of Bob McDonald, the winner of the FIRST Texas Open played at Brackenridge Park in 1922!