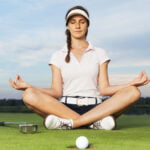 By Herm Otto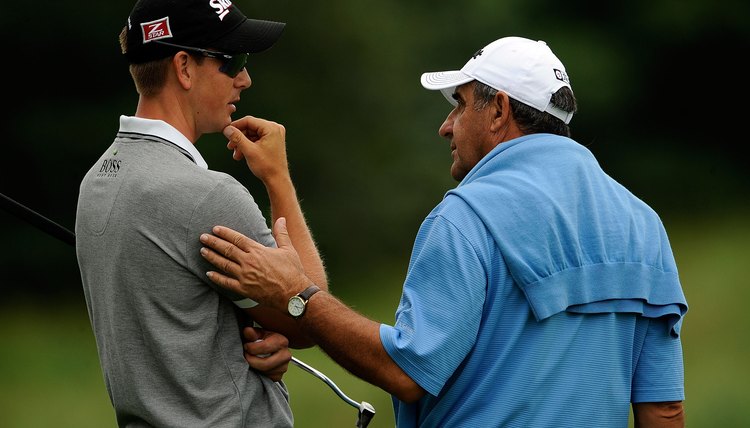 For most, golf is an escape for fun, camaraderie, exercise, fresh air and to experience the beauty of the course landscape–all reasons that should contribute to an enjoyable outing and strong performance. This escape usually includes a bit of competitive spirit, whether between you and the course, or you and your companions, another contributor to bringing out the best in your game. These contributors collectively provide the mental zone where you can play your best; allowing yourself to drift outside of this zone will compromise your game.
Step 1
Create a pre-golf routine.
Allow time to disengage from business or personal issues, to safely travel to the golf course and to practice before your tee time. You are here to escape your daily stresses, so you need to clear your mind of the emotions that are fueled at work or home. Arrive early enough to allow time to dress, load your cart, stretch a bit, get relaxed, hit a few balls on the range to loosen up and roll some putts to get the feel of the greens. This routine will put you in the best frame of mind to begin your game.
Step 2
Manage your expectations and your reactions to your performance during the game. There is not a golfer in the world, not even the best professionals, that can reasonably expect to hit every shot perfectly. So why should you?
Yet, too frequently we react to our missed or poor shots with anger or frustration, as if the shots should have been perfect. And, when we hit a near perfect shot, we act like it's no big deal because it's what is expected. This is just the opposite of a good mental attitude toward our game.
When the poor shots happen, forget about them.
We all have bad shots–they're expected. Don't let anger or despair enter your mind. Shrug it off and concentrate on your recovery. When you do make a great shot, celebrate–pump your fist, shout for joy and fire yourself up.
Step 3
Avoid distractions. Never take a cell phone onto the course left on to receive calls. You're escaping your routine, remember? Don't allow yourself to be distracted away from your game by drifting into seeking and collecting other golfers' lost balls, exploring the course perimeter, observing wildlife or visiting with the beverage cart staff.
Step 4
Dismiss adverse occurrences.
Don't allow yourself to become upset about the play or actions of other golfers, especially those outside of your group, or about being nudged along by a ranger who thinks that you could be playing faster. Shrug these things off like you would a bad shot.
Step 5
Savor the memories of your best shots and forget about your worst as you leave the course. Make some mental notes about anything that you learned from the day's round. Keep your scorecard if it's been a good round and discard it if it hasn't, unless you must retain it for handicap purposes. You need to carry with you all of the positive reinforcement that you can and leave behind all negatives. The best finish to a good round of golf is the storing of the best memories and lessons of the day to motivate yourself for the next golf outing.
Originally posted on Golfweek.com