Golf much? These are the guys to know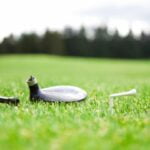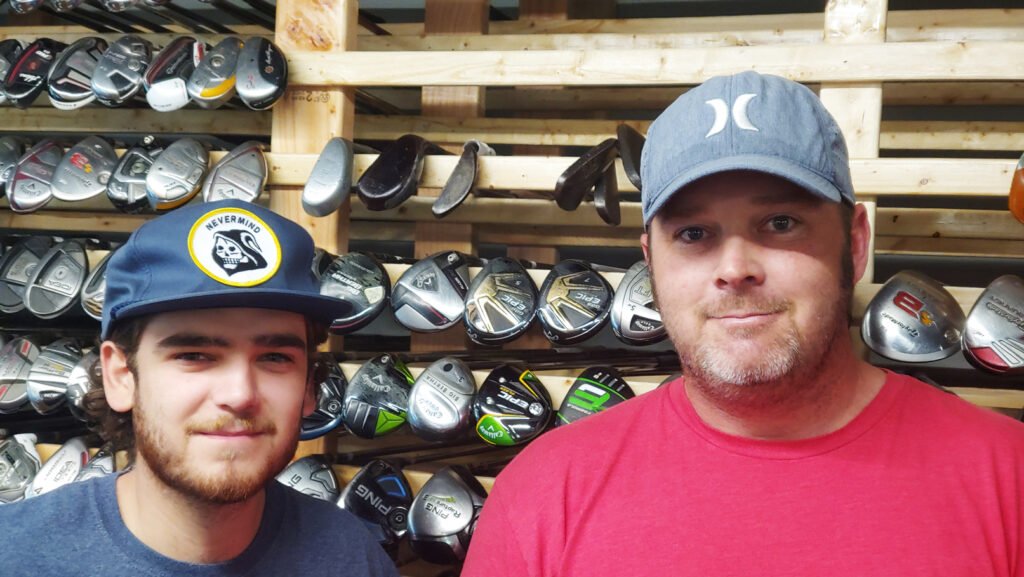 ---
The San Pedro Club Repair Studio is now OPEN!
Tuesday – Friday 10am to 6pm
Saturday 10am to 5pm
---
This month the new instructional, club fitting, and club repair studio will be opening at the San Pedro Driving Range and Par 3. The club repair studio is and will be run by well know club making Guru Ben Carriker, and his apprentice Alex Zertuche. We interviewed the pair, and if you golf at all you'll want to get to know these two. Period.
Golf clubs. They are the tools of the trade, if you love your clubs, you'll be more confident, and that will lead to lower scores. What if you break a club? Bend a shaft? Need a slight adjustment to length, lie, or loft? Maybe you've played so often, or it's been so long that you're in need of new grips? Maybe you think you need different shafts… the list goes on and on.
If you play long enough you'll eventually need the assistance of a professional. No, not a psychiatrist. You'll need the help of a professional club maker. Meet owner Ben Carriker, certified clubmaker and a well-respected, long-time fixture in the San Antonio golfing community. Ben, himself a low single digit handicap player, comes from a family of golfers. He started playing when he was just 10 years old and grew up playing right here on our very own Northern Hills Golf Course.
Ben and Alex are always pretty busy, so getting to sit down with them took a little extra effort. We had to get to the shop well before opening to beat the usual line of customers that show up in need of their help.
ACGT: "So, how long have you been club making?"
Ben: "I've been building clubs for over 17 years.
ACGT: "How did you get started?"
Ben: "I went to get the lie angles checked on my irons at a local shop called Golf Stix, that used to be off Ramsey and Isom Rd. Two weeks later the owner and really great guy, Doug Quirie, hired me on to work in the shop."
After a little more than Six years of working in his trade, he took the plunge and opened his own shop. His second in command, Alex Zertuche has been with Ben for 2 1/2 years and can definitely hold his own on the workbench and the golf course. Alex is also developing quite a social media following of his rather sultry Instagram pics & posts of nothing but putters. See his IG @dailyputters here.
Both Ben and Alex pride themselves on offering high quality work, which has earned them hundreds of repeat customers. They also have extremely fast turnaround times, with quite a few repairs being completed while you wait.
Services that the Studio at San Pedro will offer include:
Any and all club repair
Fine tuning of weight, length, lofts, lie angle
Hotmelt
Re-shafting of irons, woods, putters
Regripping
Customizing color fills, ferrules
Fittings
Sales/Trade of Used/New clubs
If any of the above terms are foreign to you, don't worry Ben and Alex have you covered.
You can see Ben's handiwork on the clubs of casual golfers, top local amateurs, active PGA Tour / Champions Tour Players, and even some famous musicians.
ACGT: Do you consider yourself the "Clubmaker of the Stars"?
Ben: "No, no, no… I don't like to name drop, I'm one of you guys, I'm just a golfer."
ACGT: "You're always pretty busy. Do you do any advertising at all?"
Ben: "Nope, we're strictly word of mouth."
ACGT: "Wow that really says a lot about your work!" Both Ben and Alex crack wide smiles.
ACGT: "Any parting words?"
Ben/Alex: "We're really excited!"
During our interview, a few regulars dropped by to check out the most recent used club arrivals and to say "Hi" to Ben and Alex. Once you visit, you'll see that both Ben and Alex treat all their customers like friends. They'll also earn your trust with their quality work.
Our short interview ends with Ben and Alex taking turns comparing injuries they've endured repairing the clubs of their loyal customers. From epoxy-stained hands to graphite shaft splinters in the palm, we're not sure who wins this game, but it shows these two really do take their work seriously.
The Alamo City Golf Trail is extremely excited to have this team as partners!