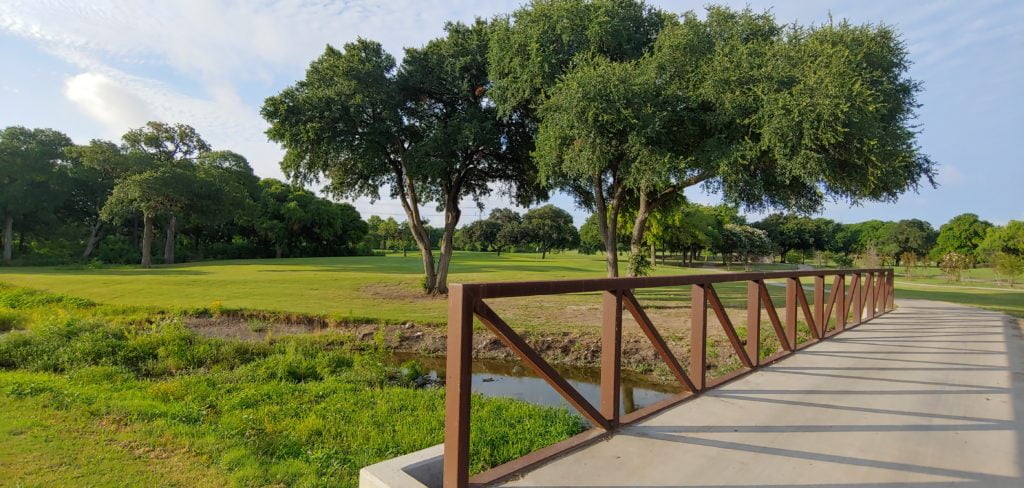 OLMOS BASIN IS RE-OPENING SATURDAY, NOVEMBER 6TH!
We'll be posting more information in the coming days regarding tee time availability, and a Grand Re-Opening event. Stay Tuned!
---
Starting on Monday, January 4th, Olmos Basin golf course will be closing for approximately 9 months for renovations. Check back here for updates, photos, and videos of our progress. We are releasing the plans of each hole, every other day until we post all 18!
Built over 55 years ago, Olmos Basin has seen hundreds of thousands of rounds played by visitors and citizens of San Antonio. Our goal is to update the course to offer a test to an accomplished golfer, yet be playable by the novice alike, all while improving the underlying infrastructure of the course.
What to Note:
We have contracted with the same course designer that assisted us with San Pedro redesign, as well as Olmos' hole #2 that was redone in 2020.
Each hole will have a total of 5 new teeing areas. This will allow us greater flexibility and offer varying levels of difficulty.
Each bunker complex (save hole #2) will be newly constructed using the Better Billy Bunker system that will improve/eliminate bunker washouts and stabilized bunker edges. Originally known as the Enhanced Bunker Drainage Method, the primary purpose behind this spec was to minimize sand erosion and sand contamination from native soils during heavy rainstorms.
The course's drainage framework will be improved to keep the key components of the course dryer after rain.
Each mark on the photos below, as in "1+00", indicate 100 ft, or 33.3 yards.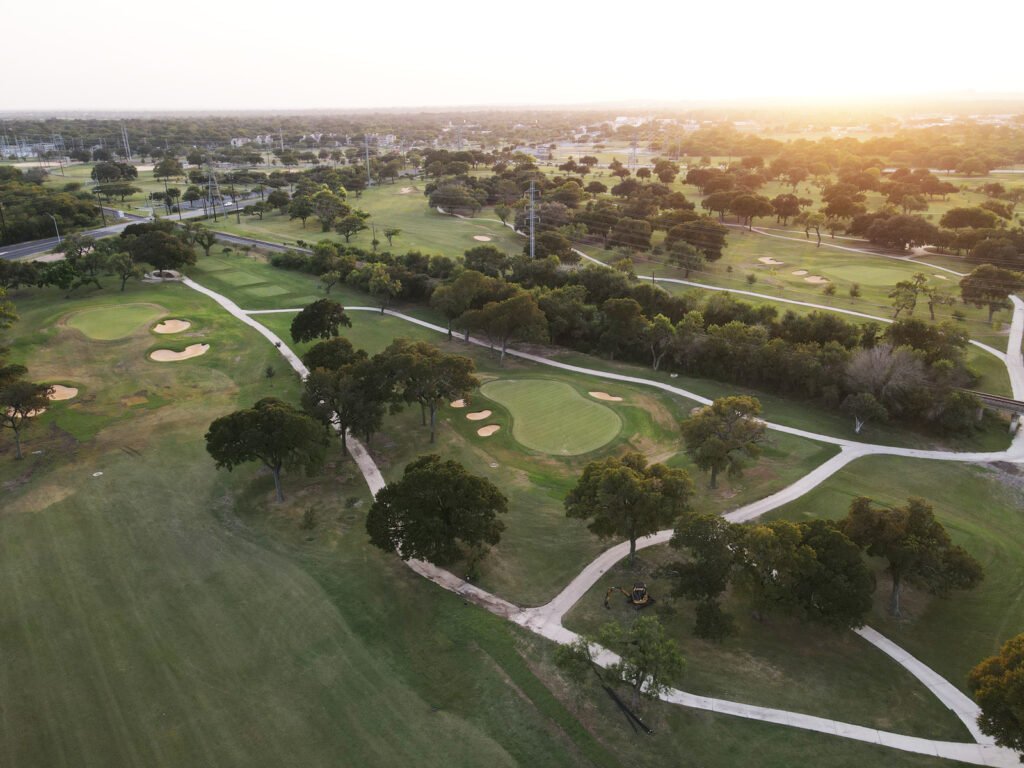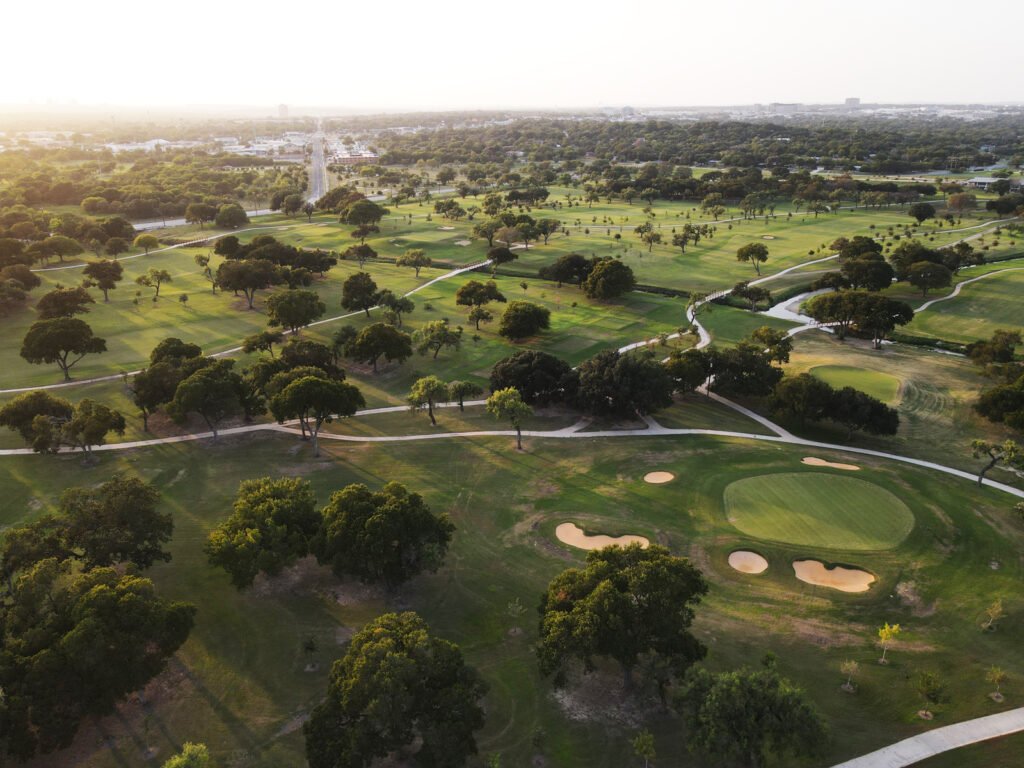 Hole #1
Hole #2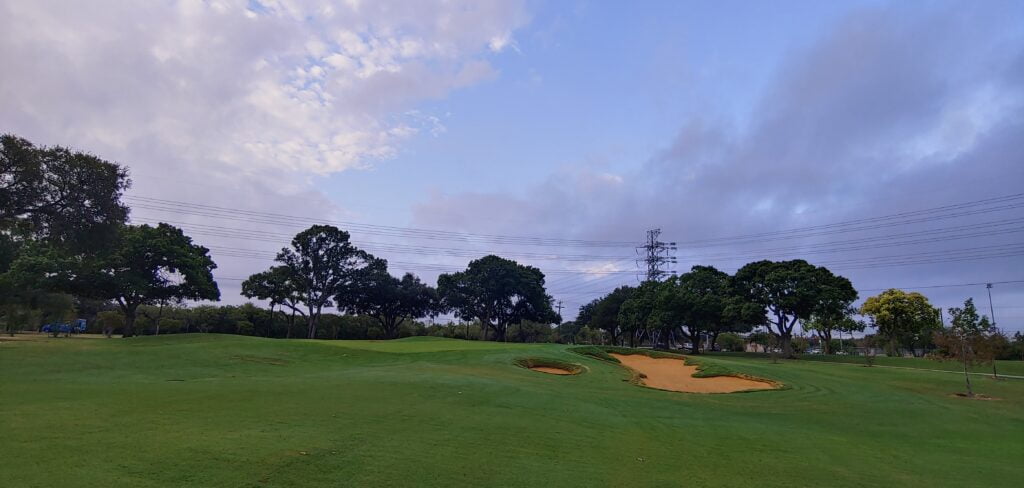 Hole #3
Hole #4
Hole #5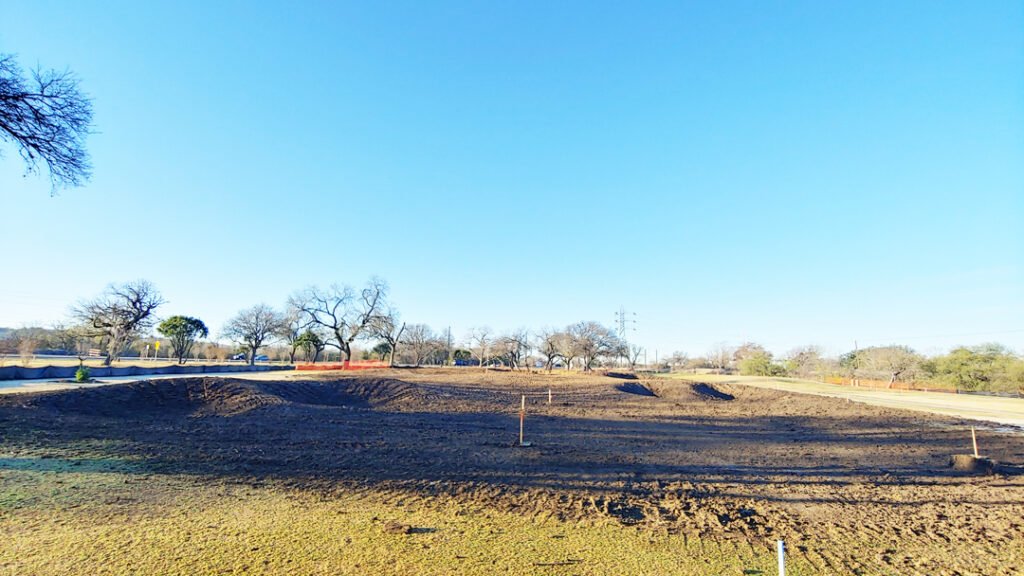 Hole #6
Hole #7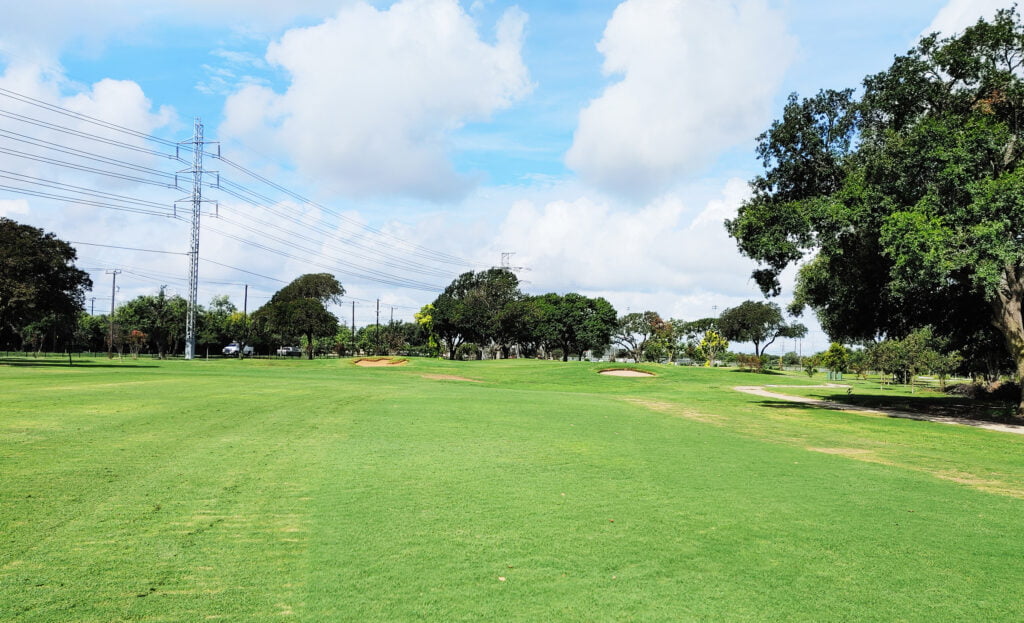 Hole #8
Hole #9
Hole #10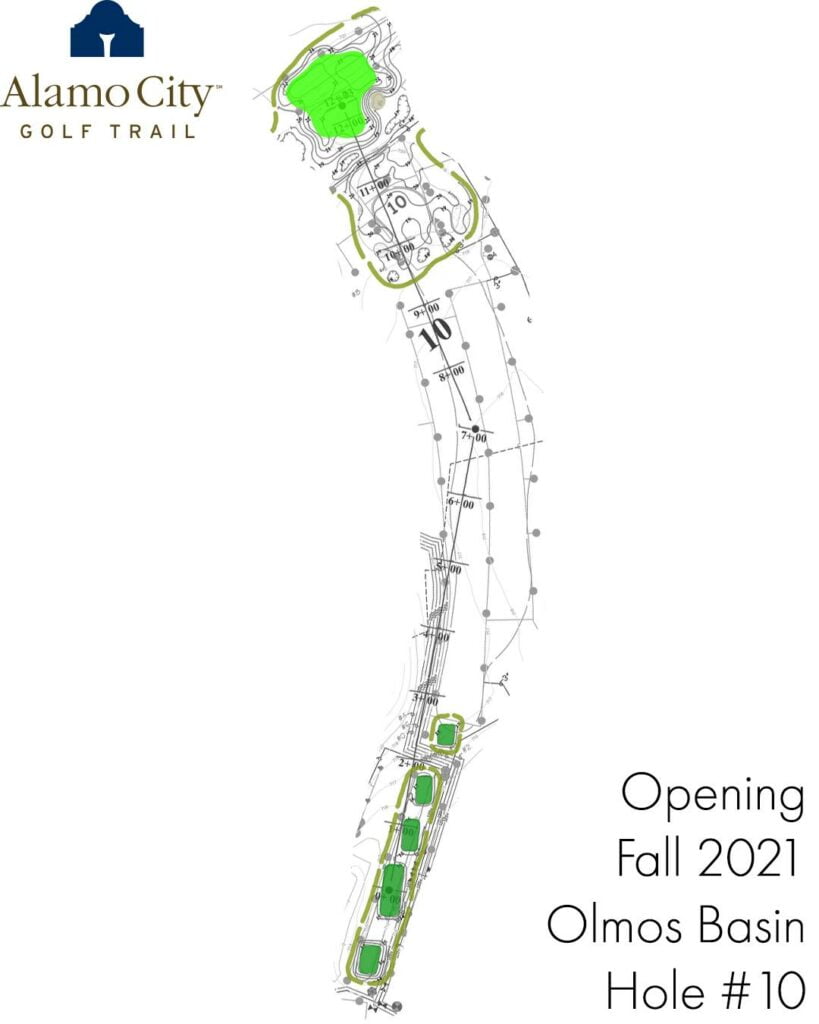 Hole #11
Hole #12
Hole #13
Hole #14
Hole #15
Hole #16
Hole #17
Hole #18